Nathan Cassell
Patent Attorney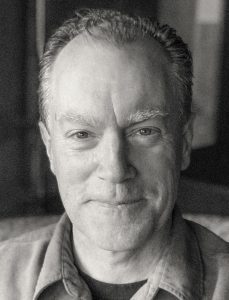 Background and Experience
Nathan's practice focuses on patents for medical, mechanical, chemical, electronic, and computer-based device and method inventions.  He has deep expertise in patent prosecution and intellectual property counseling in the biomedical, biotech, medical device, biochemical, bioscience, physiology, biosurgery, bioengineering, microfluidic, diagnostic, and mechanical arts.  He prepares opinion letters and performs patent portfolio evaluations and due diligence reviews of entities working in the biomedical, health care, and mechanical fields.  Nathan also provides scientific and prosecution advice in dispute matters, including validity and infringement analysis.
Nathan practiced from 2006 to 2018 in the Denver, Colorado office of Kilpatrick Townsend & Stockton, a premier international law firm.  Prior to that, he worked from 1998 to 2005 in the Palo Alto, California office of Townsend and Townsend and Crew, which was the largest intellectual property firm in the Western United States at the time.
Representative Matters
Representation of vision treatment system innovator through three successive acquisitions, culminating in acquisition by Fortune 100 multinational medical device company.
Representation of world leading innovator in allograft technology.
Representation of occlusion recanalization catheter designer through acquisition by leading medical technology company.
Representation of venture-backed, privately held commercial stage renal therapy start-up through acquisition by NASDAQ-listed global medical device company.
Representation of privately held surgical ablation device developer through acquisition by leading atrial fibrillation medical device provider.
Representation of Fortune 500 health care company during development and enforcement of biosurgery patent portfolio.
Representation of biomedical diagnostics company through acquisition by global science and technology innovator.
Representation of specialty pharmaceutical company with proprietary drug delivery platform.
Representation of CPR device start-up company through acquisition by NASDAQ-listed medical device company.
Representation of world leading manufacturer of microfluidic devices.
Education
Nathan obtained a Bachelor of Science in Biomedical Engineering from Northwestern University in 1988, and a Juris Doctor degree from the University of Denver College of Law in 1994.  He has also completed graduate coursework in microbiology at Western Michigan University, and continuing education coursework in bioinformatics at the University of California Santa Cruz Silicon Valley Extension.
Pro Bono
Nathan volunteers as a mediator for Jefferson County Mediation Services in Golden, Colorado.  He also volunteers as a Guardian ad Litem for the Rocky Mountain Children's Law Center in Denver, Colorado.
Professional Qualifications
Nathan has been a registered patent attorney since 1998, and has been licensed to practice in the state of Colorado since 1995.
Jun Wang
Technical Advisor
Background and Experience
Jun is involved with many phases of patent preparation, prosecution, evaluation, and analysis. She has technical expertise in the fields of neuroscience, molecular biology, and biotechnology. Jun works closely with Acuity IP to help inventors, universities, and companies secure intellectual property protection for their products and inventions.
Jun has conducted research in the field of neurodevelopment, facilitated the interpretation of preclinical studies, and developed and lead preclinical programs to support the clinical development of therapeutic pharmaceutical preparations and delivery systems.
Education
Jun obtained a Bachelor of Science in Biotechnology from Shandong Normal University in 2005, a Master of Science in Molecular Biology from Katholieke Universiteit Leuven in 2007, and a Doctor of Philosophy in Neuroscience from the University of Wyoming in 2015.
Languages
Jun is fluent in Mandarin Chinese.